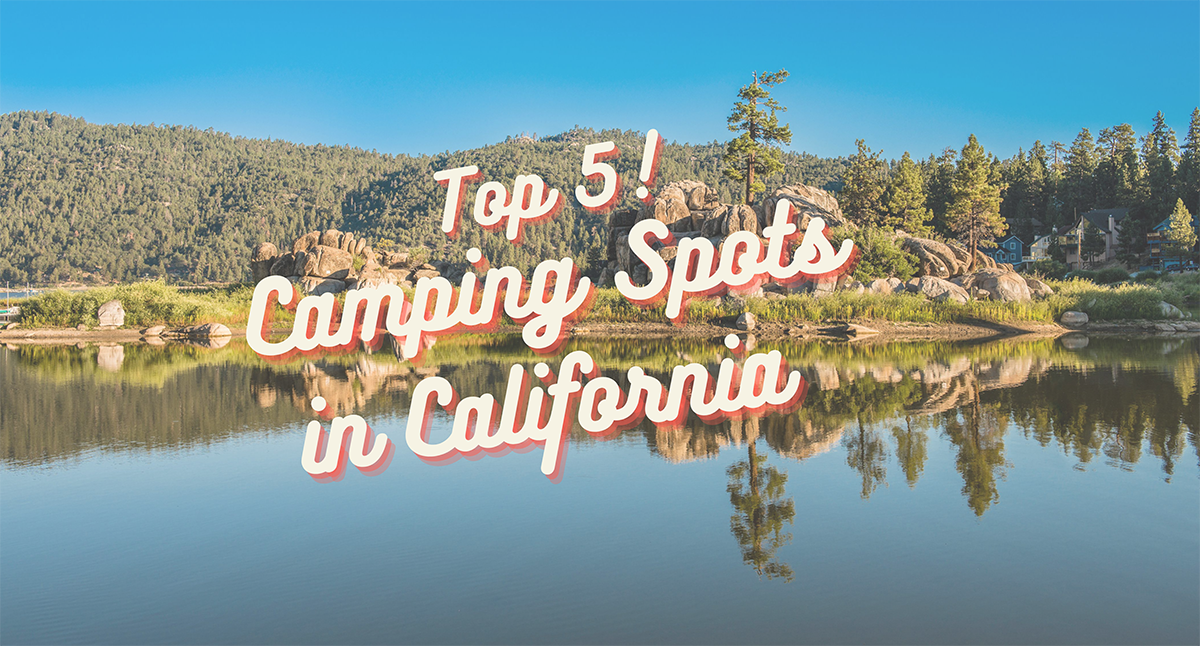 From mountain vistas to ocean views, California's campgrounds offer an endless supply of scenic camping spots for all levels of experience.
With cliff-lined beaches, high mountain ranges, and Redwood forests, California has no shortage of scenic spots to pitch a tent. Whether you set up camp like a pro or have never slept outside, there is something in the Golden State for every kind of camper, in every kind of season. California has some great winter camping spots, but with spring and summer just around the corner, there are even more places to camp. Here are our top picks for exploring the best camping in California.
Tuolumne Meadows Campground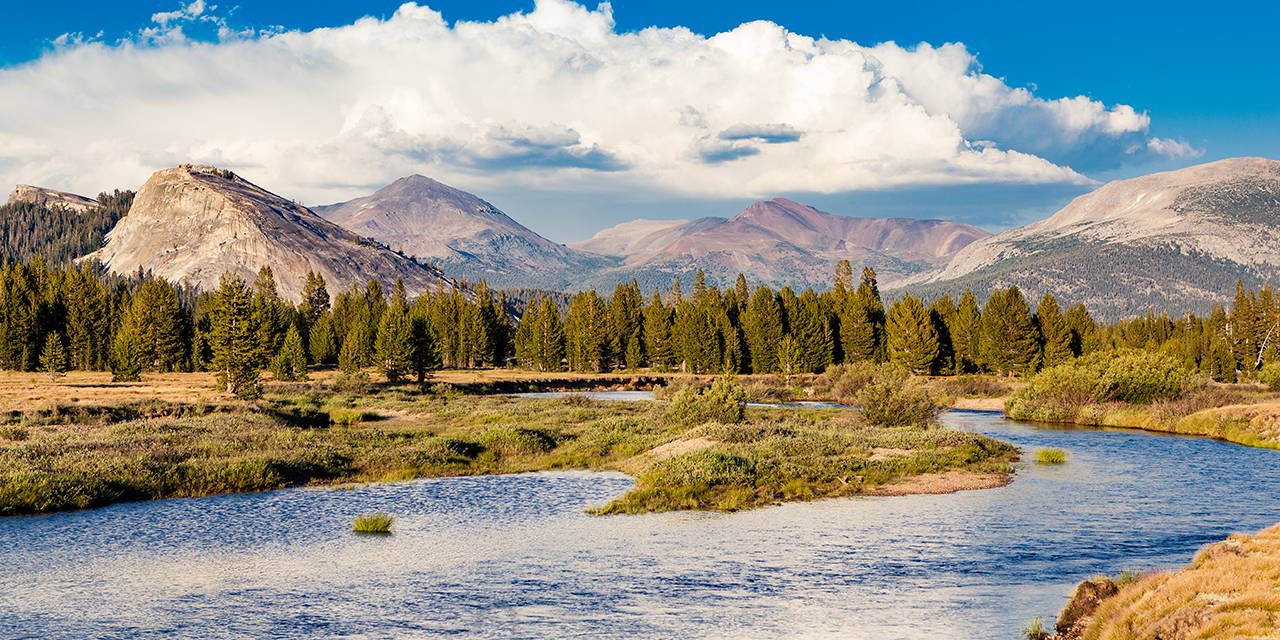 Tuolumne Meadows Campground is located in breathtaking Yosemite National Park in Central California's rugged Sierra Nevada Mountain Range at an elevation of 8,600 feet. The site is situated along the scenic Tioga Road just five miles from the Tioga Pass Entrance Station. Within Yosemite, visitors can gaze upon waterfalls, sheer granite cliffs, deep valleys, grand meadows, ancient giant sequoias, vast wilderness areas, and so much more.

Yosemite National Park's campsites reservation are available up to five months in advance on the 15th of each month at 7:00 a.m. (PT) or 10:00 a.m. (ET). For example, on January 15, the time period May 15 to June 14 becomes available to reserve, and therefore, the full booking window would be from January 16 to June 14.
Reservation Tips! Campsites in Yosemite are extremely popular and typically sell out in minutes. Login to your account or create a new account before the 7:00 a.m. (PST) release time. You may only add reservations to your cart and proceed with your reservation if you are logged into your account. The recreation.gov call center does NOT have access to additional sites or additional information beyond what is published on recreation.gov.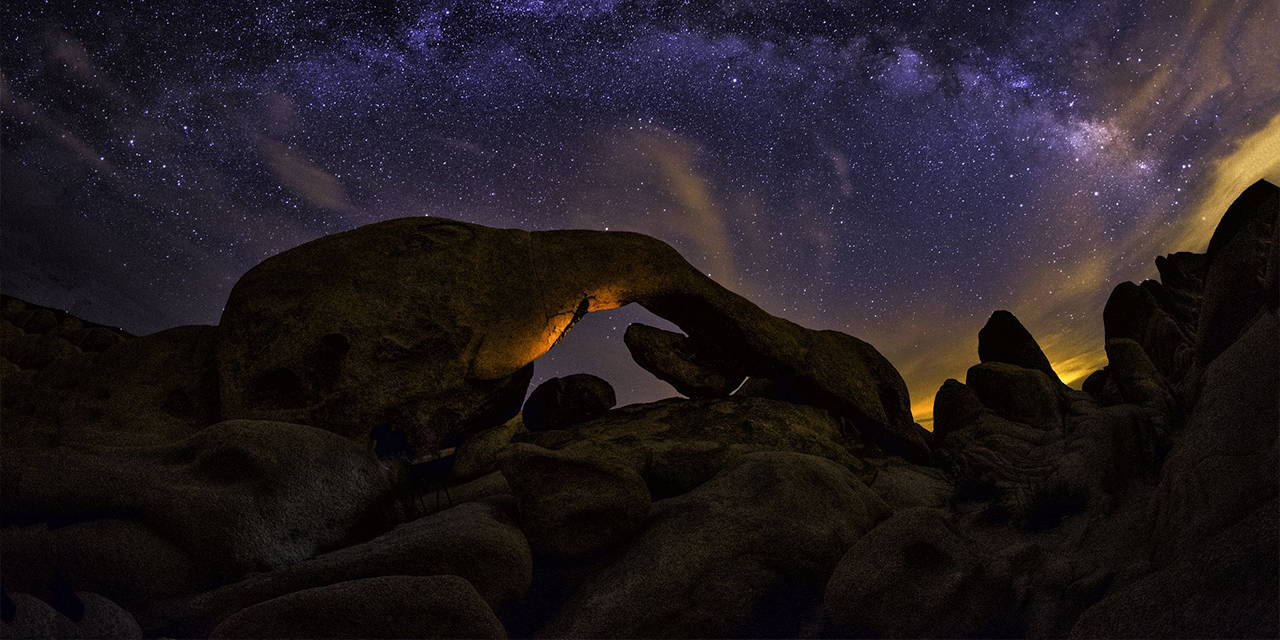 Sleep underneath a star-strewn night sky in Joshua Tree National Park, right beside large granite boulders and the park's distinctive Joshua trees. With only 15 spots, this campground offers more solitude and quiet than the park's larger campgrounds and it is first-come, first-served. The campground is open year-round, but the summer is blazing hot, so visit in the spring when wildflowers light up the desert with sparks of color. The Arch Rock Nature Trail is accessible from camp, as are a few bouldering and climbing areas. This is a great camping spot for adventurers looking to explore, or for those seeking desert solitude. It is $15 a night, with pit toilets and no water access.
Because of the park's very dry climate, fire danger in Joshua Tree is almost always very high. Be cautious. Campfires are allowed only in designated fire rings or grills that are found in park campgrounds or picnic areas. Keep fires small. Bring your own firewood. You may not gather park vegetation, whether living or dead, to fuel your campfire. If you plan to have a campfire, bring extra water to douse it thoroughly.
Prairie Creek Redwoods State Park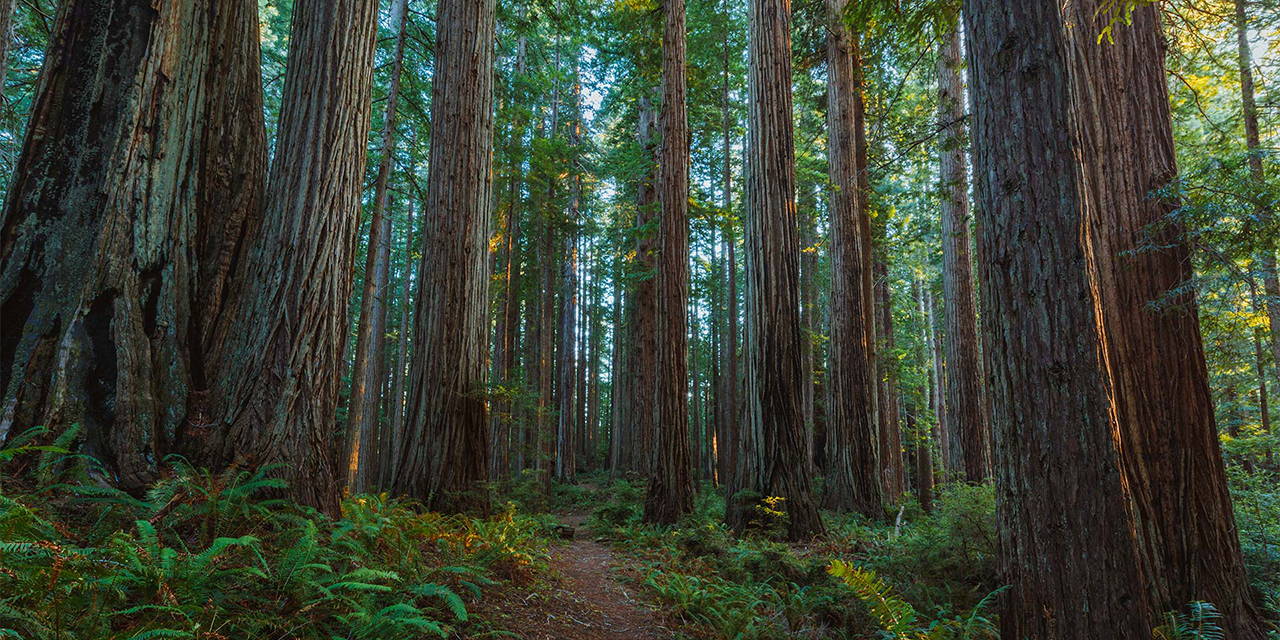 Hike in primeval old-growth forest so wild and lush that it was used as a backdrop for the movie Jurassic Park. Prairie Creek Redwoods State Park protects a large percentage of northern California's old-growth Redwoods as well as a herd of Roosevelt Elk, who are often grazing or resting at the nearby Gold Bluffs Beach. The park is right on the coast, just an hour north of Eureka. Alex from Washington State recommends the Elk Prairie Campground, where you can sleep under the canopy of tall pine and fir trees. The park is open year-round and busiest during the summer. Make sure to pack your waterproof jacket because it is a wet coastal environment. Camping is $35 a night, and families, solo campers or adventurers will all enjoy this campground and the variety of trails available.
Visitors will be able to reserve campsites and lodging six months in advance from the current date. Bookings may extend from the arrival date to the desired departure date – based on availability and the park's maximum stay rules.
Firewood is currently not available in the park. Please purchase firewood locally.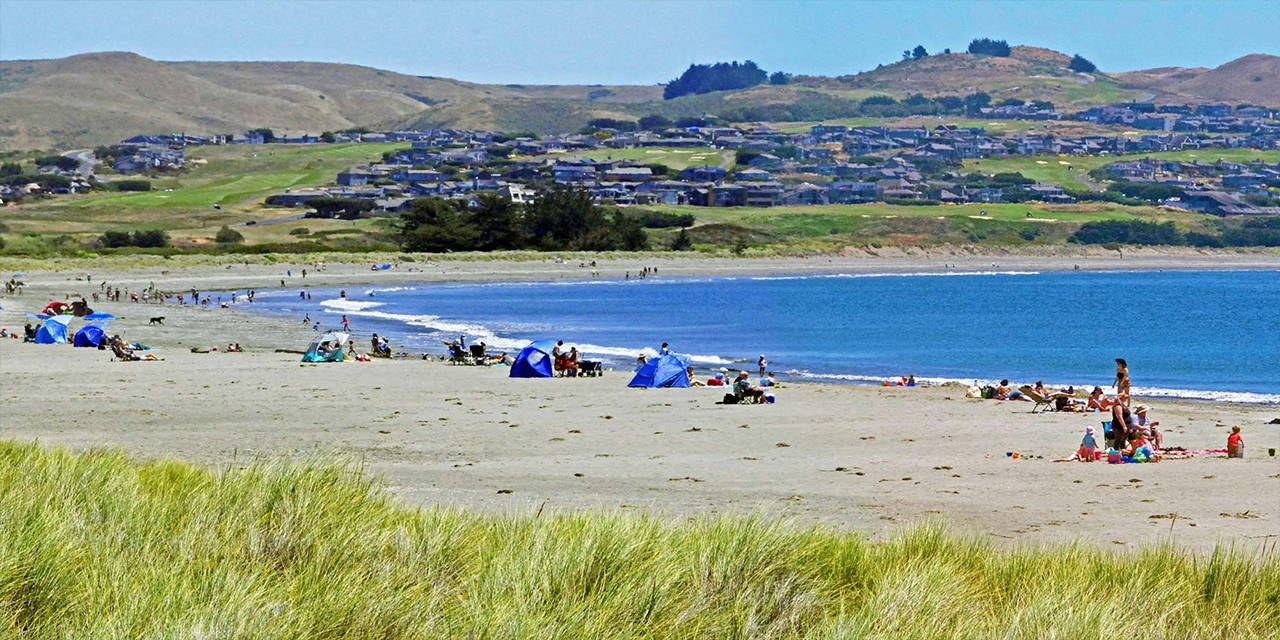 The Sonoma Coast is comprised of several beaches separated by rock bluffs and headlands. Sonoma Coast SP spans 17 miles from Bodega Head to Vista Trail which is located approximately 4 miles north of Jenner. Beachcombers, fishermen, sunbathers and picnickers can access the beach from more than a dozen points along coast Highway 1. The Salmon Creek Ranger Station is located on Highway 1 midway between the South Salmon beach parking lot off of Bean Avenue and the North Salmon Beach parking lot.
Day Use areas are open to the public. Bathrooms are available at most locations. Please be prepared to pack it in and pack it out in some locations.
Long sandy beaches below rugged headlands, a craggy coastline with natural arches and secluded coves are features that make Sonoma Coast State Park one of California's most scenic attractions.
While the north coast weather can be foggy in the summer, it usually burns off by midday and the cool ocean breezes make the Sonoma Coast a haven for visitors seeking to escape the inland heat.
Like most north coast beaches, Sonoma Coast is NOT FOR SWIMMING. Strong rip currents, heavy surf and sudden ground swells make surf play dangerous. A small staff of well-trained lifeguards are usually on duty during the peak season, however with so much coastline to cover, they may not be immediately available.
It is especially important to keep children back from the highest water-line mark and never turn your back to the ocean. Many rescues and recoveries are made each year. Also, be careful of the bluffs and rocks. The shale formations are unstable and unsafe for climbing, so stay on the trails and heed warning signs.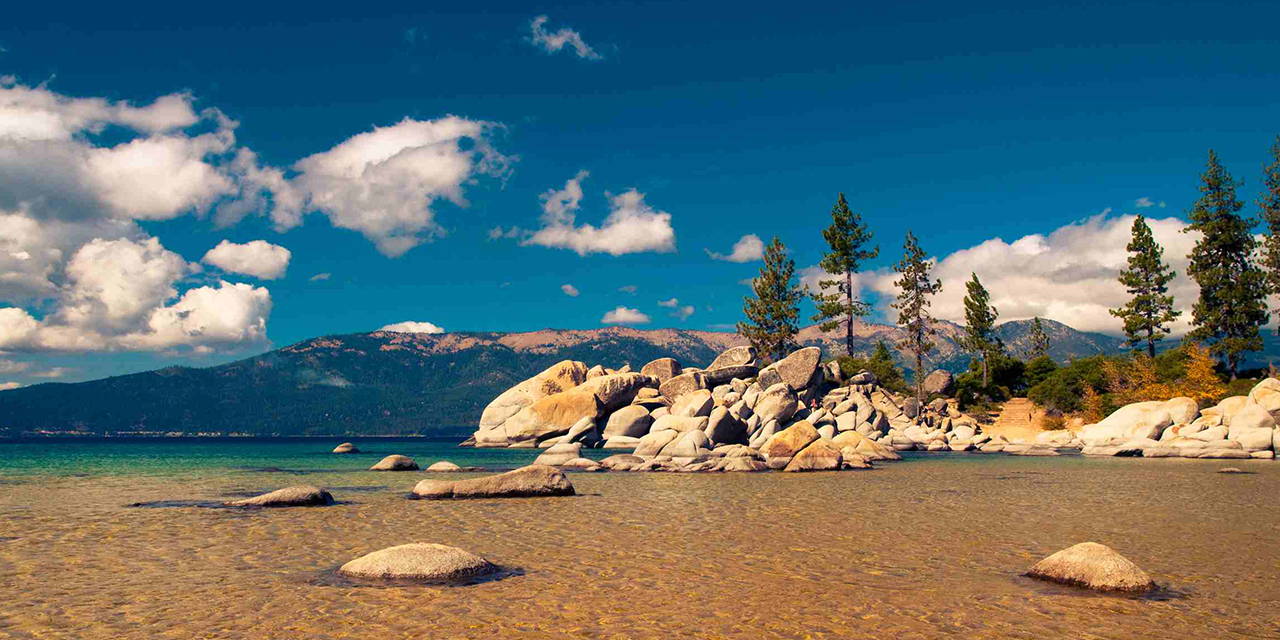 The campground is located on the California-Nevada state line, adjacent to the popular and beautiful Lake Tahoe, at an elevation of 6,100 feet. Tall pines have left a bed of dry needles on the ground and the lake is visible from most sites within the campground. The nearby Nevada Beach is less than a mile long and is wider than any other beach on the lake. Its subdued atmosphere is a welcomed characteristic, as visitors come to enjoy the peace and quite of the mountain landscape.
The campground offers dozens of campsites, available for tent and RV camping. Some sites are in wooded areas and others are not, many of the sites have a view of the lake. Areas on the loop furthest from the lake provide the most privacy between campsites and all parking aprons are paved. Each site is equipped with tables, campfire rings and grills. Accessible flush toilets and drinking water are provided. The Nevada Beach Pavilion is a timber framed covered roof with open air sides. It is available for reservations for groups up to 150 people. It has 10 picnic tables and 3 large BBQ stations. It is located on the beach with beautiful views of Lake Tahoe and the surrounding mountains.
Just minutes away from the campground, 22-mile-long Lake Tahoe provides sunbathing, swimming, boating and water skiing. Anglers can look forward to healthy fish populations of kokanee salmon and mackinaw, rainbow and brown trout. Nearby, the 2.6-mile Lam Wa Tah Trail traverses the perimeter of the lake, providing scenic views and opportunities for exploration.
Planning Your Next Adventure?
Please check some of our Camping and Survival Gears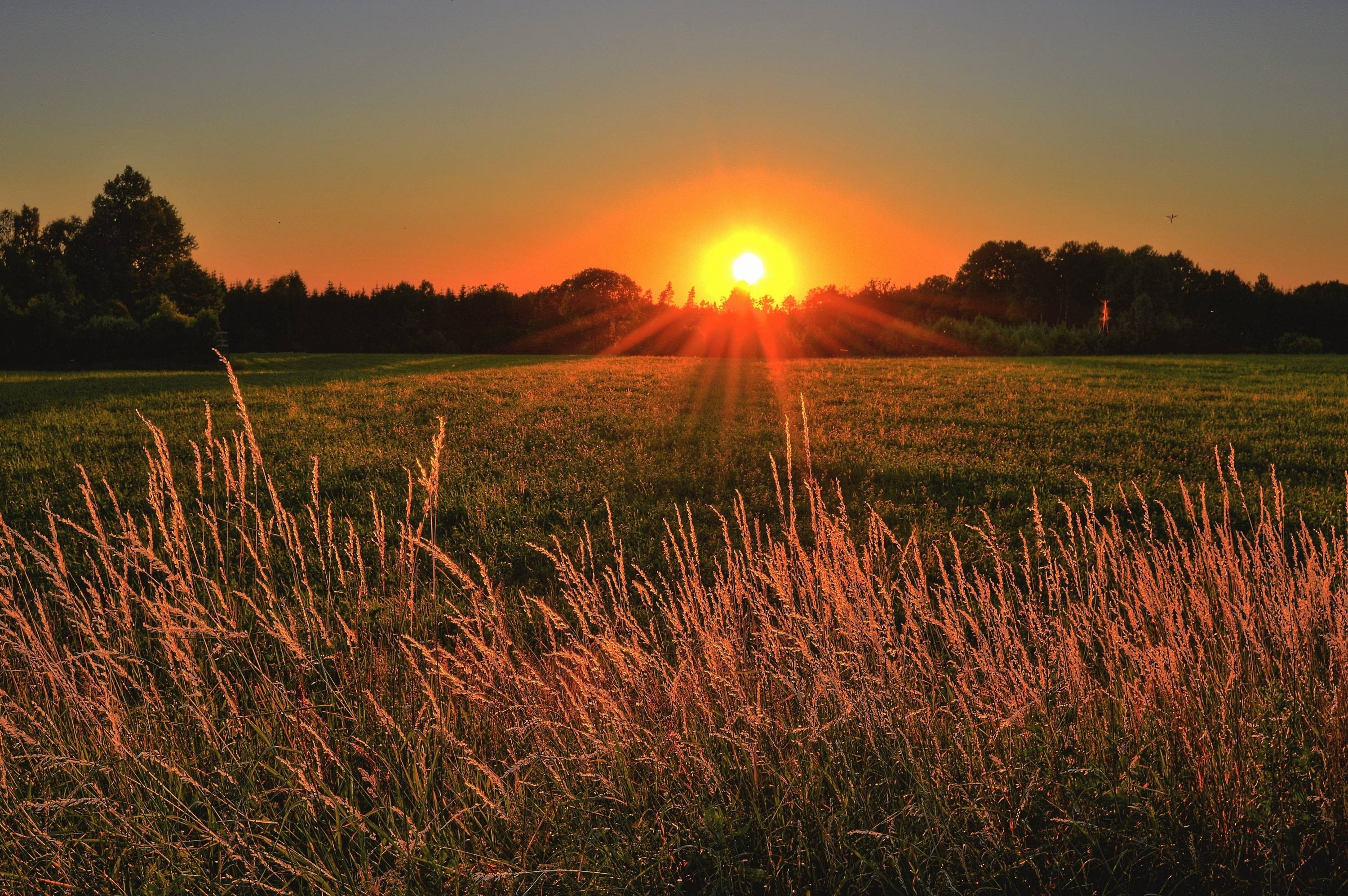 Jacob's Well Outfitters is located just outside of Austin, Texas. Our company was born out of a love for the outdoors and living a lifestyle of adventure. To do those things well you need the right equipment. We curate a list of quality Brands in order to provide the top notch equipment you need to Live Your —Adventure Lifestyle—